What Recipe for Business Success is Your Golden Opportunity?
When I was newly married, my recipe for business success was working hard.
As my hard work started paying off, the experience I gathered soon became an asset. But, that was five years of back breaking work.
I soon had to make a life changing decision. The work and sacrifice my wife and I made allowed us to make career changes, but my desire to own my own business never left.
Soon after the career changes came the Internet. As a career military officer, I saw the potential of the Internet, but very few vehicles were available until the mid 1990's when the Internet then became the Wild Wild West.
Just about anything went, and you had to be so very cautious of companies offering web site hosting and creative tools.
Trying to find who was honest and trust-worthy was a major issue.
However, as tools and companies evolved, the trends started to change.  While it is still an easy way to get scammed, it is much safer now.  You still have to do due diligence.



Recipe For Business - Success!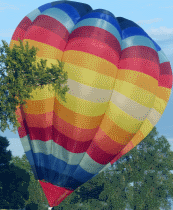 Here is the chance for you to have success in a home business that will transform the knowledge you have into additional income making you independent while not relying on anyone for income.
For example, you are retired and have a hobby with extensive knowledge.  This can be your way to supplement your income.
Another example is perhaps you are a stay at home family person.  Your experience in taking care of family members can be of interest to others who are struggling.
You have been trained in computer repair but cannot seem to find full-time work.
Your knowledge can help others who have little or no knowledge of computers allows you to provide helpful free information while you use the available free advertising vehicles that pay you when searchers click on tailored advertising you provided through your site. 
Whatever your interests, take a look at the case studies; People from all walks of life sharing their story describing how to become successful using process tools that are being taught in universities.
Read all about people just like you having success in a home business. 
Remember, be open minded.  Success can come in many different forms.
Sincerely,
John 
P.S. - Remember, running a business is work.  If you have a hobby that many people like, you just may have a winner.  So, give yourself a chance...
Take me back to Easy Everyday Cooking Recipes from Recipe for Business.