Chicken Breast Recipes
Chicken Breast Recipes can be prepared in advance.
The easiest way is to prepare the chicken for future use.
The easiest ways to do this is to boil, broil, grill or bake the chicken first.
These cooking processes allow you to create different meals.
By boiling, you can use the meat for chicken salad or to put in a soup or stew, or whatever else you can think of.
By broiling, you add a texture to the outside of the breast that keeps the inside tender.
By grilling it you add grill marks that makes a Caesar Salad a taste sensation and also keeping the chicken moist. 
However, by broiling and grilling you need to keep an eye on the chicken so it does not get burnt or dry.
Try this first. - Coat your chicken breasts in Olive Oil then flour both sides.  
Baked @400 for 20 mins.
Check after 15 mins to see if the flour coating has turned crispy. Remove after 20 mins and check to see if the meat is cooked through.  
Salt and Pepper to taste.
Try these Chicken Breast Recipes

For a Melt-in-your-mouth sensation try these chicken wings.
Fly off the plate Chicken Wings.
Chicken recipes can be served with your favorite vegetable, on a bed of rice or combination.
You will find just one little change can make a different taste, a taste all of your own, and you don't have to be Italian...However these
Chicken Breasts Turn Into Cutlets.
Yet, some like to have an entire chicken to enjoy and you won't be disappointed with the way Louise cooks up her hens.
Louise's Rock Cornish Game Hens.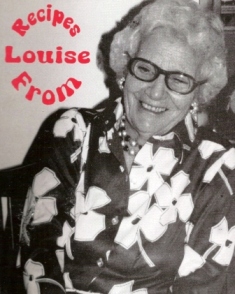 Since chickens are the most common type of poultry in the world today, they were also some of the first animals to be domesticated.
Their value comes in that they produce eggs as well as meat.
Chicken can also contain much less saturated fat per serving than red meat which is why this meat is recommended over beef.
You can get more information from the USDA web site, however, be prepared to spend time there as there is a plethora of useless/useful information depending on what you are searching for.

However, they do provide a PDF file that is not searchable (#@!$%)!
On this link, scroll all the way to the bottom of it to find the Nutritive Value of Foods.
Again, be prepared to spend time looking through it as you really do not want to print it.
Last but not least, on the USDA link you can find other Nutrition Publications and Research.

Return to Easy Everyday Cooking Recipes from Chicken Breast Recipes.