What Recipes For Easy Cooking Success Fit Your Busy Life Style?
The recipes for life and living are quite complicated and different for everyone!
However, cooking great meals should not be. And, finding the right balance for you is what you're looking for.
Here we bring you the best of our family's cooking and career experiences to provide you a measure of confidence and enjoyment.
You will find simple delicious meals you can use everyday and more sophisticated meals that will delight your palate for use as side dishes.  
In either case, they will serve you well! 
In addition, there is a plethora of linked cooking sites that offer you a world of choice, and all from one fun to view family cooking site.
Inside you will find burgers to fruit to pasta to chicken and pork, the other white meat!
Fun Italian meals like Ziti, spaghetti, lasagna, salads and more are included, and if you are a bit interested in family, you will find how we managed our lives, built careers while living the American Dream.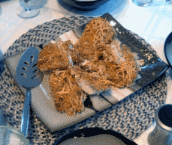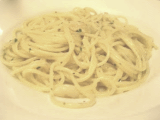 We also invite you to stay and become a member of our little community of everyday food loving individuals. No Dues. No BS...
We will not bombard you with emails or spam for any little thing.
When you subscribe to our RSS feed, occasionally you will see what we have done for you on our site.
We're people just like you who aspire and become inspired by what we cook and share with others.
Review what works for our family given our responsibilities and see what works for you.  
Life is not always easy so don't despair...
Review or Share our Recipes

Also, share your great meals with us too.
We love to hear what our visitors are preparing so using our "Give 'N Take" tab share what you have and give us all a taste.
Again, Welcome, stay awhile and come back often.
We look forward to meeting you and enjoying your creations!
Sincerely,
Chris & John Lutzen
P.S. - We are on Face book and provide some interesting articles and tips on cooking. Check it out at Easy Everyday Cooking Recipes.
P.P.S. - Don't want to cruise the Nav bar? Do a quick search below.  Type a food group and see what populates. 
Example: chicken, then click the magnifying glass to the right .
Share us before you leave.  Thank you and come back again!